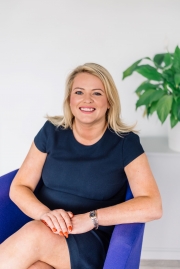 Nicola Whateley, Director, Chartered Financial Planner
Tel.
0121 285 8528
Mobile.
07714 466191
Email.
nicolawhateleywm.co.uk
Nicola holds the title Chartered Financial Planner, having qualifications to Advanced Diploma in Financial Planning (APFS), together with DipFA - enhanced knowledge in core areas such as regulation, investment principles, risk, taxation and personal financial planning, also AF3 - Pension Planning (CII) - financial planning skills related to personal and corporate pensions. Nicola is also a certified Mortgage and Protections Adviser (CeMap).

Nicola has worked in Financial Services since leaving education. She joined a High street bank and worked her way up to become a branch manager when she was 24. Inspired to expand her knowledge further she embarked on training to be a Financial Adviser in 2009.

After choosing to take redundancy in 2013 Nicola is now enjoying her role as an Independent Financial Adviser. She formed Whateley Wealth Management in 2014 and the firm has grown at an extraordinary rate.

Nicola firmly believes that everyone deserves a secure financial future and has instilled this value in everyone who works at Whateley Wealth Management today.

Nicola is also passionate about developing all the staff she employs, actively encouraging them to determine which area of Financial Services appeals to them the most and funding their study and examination costs.

Outside work Nicola enjoys baking and taking her dogs, Missie and Alfie, for long walks through the local countryside.

Nicola has also recently embarked on an ambitious project to renovate a farm cottage, which will be a work in progress for some time to come.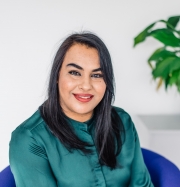 Nasreen Akhter, Independent Financial Adviser
Tel.
0121 285 8528
Mobile.
07811 112327
Email.
nazwhateleywm.co.uk
Qualifications: Dipfa MIFS; CEFA 1,2 and 3; CeMAP; Long term care

Naz joined Whateley Wealth Management in 2015 having worked in Financial Services since 2001, across a range of roles and sectors, from looking after bespoke portfolios for high net worth clients to advising on all aspects of Financial Planning.

With a strong focus on Compliance and Customer Service Naz finds her role very rewarding, specifically enjoying helping clients to navigate the complexities of financial planning.
Many of Naz's clients have been with her for many years and she has become the Adviser of choice for extended families.

Despite her years of experience and qualifications she is still studying – aspiring to achieve Chartered Financial Planner status. She would also like to become accredited by the Society of Later Life Advisers (SOLLA) in order to help meet the long term financial and care needs of older clients.
Naz is married with three children and a large extended family. She also has a good network of friends and her time is taken up with working in the week and being a taxi service for her children, organising their social calendars. At weekends Naz's house is always bustling with people and she takes absolute enjoyment in interacting and spending time with them. She values people, relationships, and loves to laugh and cherish moments dearly. Naz has also been known to be quite sentimental.

Naz's long term plan is to give something back to humanity and do more work with charities and with children who are from less financially advantage backgrounds. She sees herself travelling all over the country and overseas to make a difference in peoples' lives.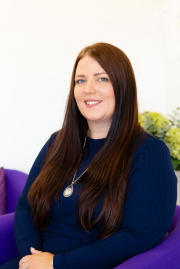 Daisy Whateley, IFA and Mortgage & Protection Adviser
Tel.
0121 285 8528
Mobile.
07710 140807
Email.
daisywhateleywm.co.uk
Qualifications: Diploma in Financial Services, CF6 Mortgage qualification together with an Advanced Mortgage and Protection qualification. Daisy is also qualified to advise on Auto Enrolment Pensions.

Daisy joined Whateley Wealth Management in February 2016, after working in Pharmacy for 12 years. Her first role was as a Mortgage and Protection Administrator. Daisy has always enjoyed learning new skills and studying, although being part way through a Law degree (successfully completing this in 2018) she very quickly decided to start the study needed to become a qualified Mortgage and Protection Adviser – which was achieved in January 2017.

Whilst Daisy is now qualified as an Independent Financial Adviser - enabling her to advise on Pensions and Investments she also remains passionate about helping people to find the right Mortgage and Protection, she loves the fact that everyone's circumstances, needs and goals are different – so no two cases are the same and enabling people to achieve their goals, be it their first home, forever home, holiday home, funding for home improvements or to reduce outgoings she strives to realise these goals on their behalf.

Outside work Daisy enjoys an active family life, having a sporty daughter as well as Jack who works part time for the firm. She enjoys Holidays, Weekends away and social nights out.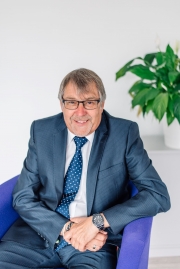 John Harrison, Independent Financial Adviser
Tel.
0121 285 8528
Mobile.
07770 511125
Email.
johnwhateleywm.co.uk
Qualifications: Diploma in Financial Planning (DIPFA), Advanced Mortgage & Protection qualifications.

John joined Whateley Wealth Management in 2016, he began his career in Financial Services at the age of 25, so he brought with him 30 years of experience. He offers a full holistic approach to financial services specialising in Savings, Pensions and Investments. John has a wide range of clients, many of whom he has been supporting in their Financial Planning journey for more years than either would care to count. As with all trusted Advisers, most of John's new clients come from the extended family, including younger generations, of existing clients.

John is a 'super fan' of bands and still enjoys going to gigs. He enjoys progressive rock and classic rock. He also enjoys walking his Jack Russell, Jack. John is a keen golfer (more watching than playing these days!) and has also spent many years as an avid fan of Formula 1 racing and is a keen participant in the annual Whateley Wealth Management F1 'league'.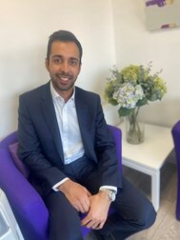 Gurveer Atwal, Independent Financial Adviser
Tel.
0121 285 8528
Mobile.
0779 159 1721
Email.
gurveerwhateleywm.co.uk
Gurveer Atwal, DipPFS, Cert CII(MP), BSc (Hons)
Gurveer joins Whateley Wealth Management with 15 years of experience in Financial Services, with experience in Investment Banking and property investment.

He specialises in Pensions and Investments as well as Mortgages and Protection. He particularly likes to take a holistic approach – proposing strategies to achieve short and long terms objectives, furthermore Gurveer also has experience in estate planning.

He gained a BSC (Hons) in economics at the University of Birmingham, followed by a Level 4 Diploma in Regulated Financial Planning. His aspiration it becoming a Chartered Financial Planner

Outside work Gurveer likes taking holidays travelling the world with his wife and two sons. He is also an avid gym user.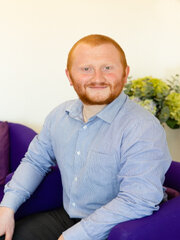 Michael Jones, Mortgage & Protection Adviser
Tel.
0121 285 8528
Mobile.
07800 766 824
Email.
michaelwhateleywm.co.uk
Qualifications: Retail and Leadership level 4 apprenticeship - gaining distinction honours. Cert CII(MP),
R05 - Financial Services Regulation and Ethics.

Michael spent 11 years working in retail, progressing to team leader, after 18 months he became a department manager – a role he held for over 3 years.

He thrives in a fast-paced environment and appreciates the intricacies of technology.
Michael is keen to develop and grow a successful team within Whateley and is committed to aiding the development and aspirations of the team to be the best selves that they can be – at the same time developing himself.

He would like to eventually take on further development in order to qualify as an Independent Financial Adviser.

Michael lives with his girlfriend, 2 cats and 2 dogs – a busy household. He is also a big sports fan – an avid Arsenal supporter, endeavouring to get to as many live matches as he can – especially when the team are playing in the local area.

He also enjoys films and watching TV to wind down – but also enjoys being outdoors walking the dogs, socialising, and trying new things.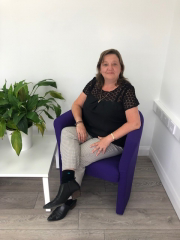 Sarah Brighton, Compliance Manager
Tel.
0121 285 8528
Email.
sarahwhateleywm.co.uk
Qualifications: Working towards the Diploma in Pension Financial Service (DipPFS) having currently completed CEFA 1,2,3 and RO4. Sarah is also a qualified Mortgage Adviser (CEMAP) as well as holding qualifications in Change Management and Project Management (Prince Foundation)

Sarah joined Whateley Wealth Management in September 2019 and has 31 years of experience in Financial Services. She spent 16 years working for HSBC and was their Financial Planning Manager when she left. Following that she spent 3 years living in Spain, working as an Estate Agent and an Independent Financial Adviser. After returning to the UK In 2007 Sarah worked as an Independent Financial Adviser and Paraplanner.

For the last 10 years she has worked as an independent contractor specialising in Compliance. She has worked on projects for many large UK Financial institutions, around PPI, complaints, Checking cases for the suitability of advice across Pensions, Investments, Mortgages and Protection.

With the team at Whateley Wealth Management growing having an in-house Compliance Manager will be very beneficial to our team and our clients; ensuring that we are kept up to date at all times on fast changing regulations.

Sarah's specialised skills in training, motivation, compliance and attention to detail will ensure that our standards of quality are maintained at the highest level.

In her spare time Sarah enjoys touring the UK in a converted VW camper van with her partner and dogs Sally and Flo. She also enjoys open water swimming, eating great food in nice restaurants and spending quality time with her son Joshua.
Michelle Johnson, Paraplanner
Tel.
0121 285 8528
Email.
michellejwhateleywm.co.uk
Qualifications: DipPFS, Cert CII(MP), BSC (Hons)

Michelle has worked in Financial Services since leaving University in 2013. She has recently rejoined Whateley Wealth management after gaining invaluable industry experience in Paraplanning.
During that time, she also completed her Level 4 Diploma in Regulated Financial Planning to join her existing BSc (Hons) degree in Forensic Science (showing there are transferable skills in any degree obtained) and Certificate in Mortgage Advice. Michelle intends to complete her chartered exams over the next couple of years and work towards the Advanced Diploma and Investment Specialist Qualifications.
Michelle is a maths nerd and loves calculations and cashflow, she also gets excited about client's Pensions. She loves helping advisers with their investment solution needs and her biggest motivator is the impact the end result can have for the client and their financial circumstances.
In her spare time Michelle's biggest passion is travelling and taking holidays. She is also an enthusiastic netball player with all the injuries to show for it.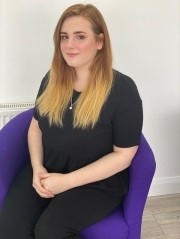 Terri Snead, Financial Services Administrator
Tel.
0121 285 8528
Email.
terriwhateleywm.co.uk
Qualifications: Level 3 Diploma in Law; Level 3 CILex

Terri joined Whateley Wealth Management as an IFA Administrator in November 2019 bringing with her 4 years of experience in accounts administration and credit control.

Terri's background lends itself well to the attention to detail that is needed in undertaking her current role.

Although her foray into the world of legal work ultimately didn't maintain her interest she is still committed to progressing in a successful career – which we hope will be with Whateley Wealth Management.

Terri is very much home focussed – preferring quality family time, holidays and weekends with family above nights out on the town.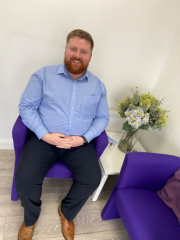 Jack Smith, IFA Administrator
Tel.
0121 285 8258
Email.
jack.smithwhateleywm.co.uk
Qualifications: Jack has a level 3 extended diploma in Business studies and has recently embarked on the first steps of the studying to ultimately achieve his ambition to become an Independent Financial Adviser.

Jack has worked in Financial Services since the age of 19, with the exception for a period of time he spent in Sydney Australia - before re-connecting to his career path.

He is an avid Rugby fan, playing for Stourbridge Rugby club, we hold our breath every Monday to see if he has injuries from the weekend - in the middle of the scrum. He also has 2 dogs, Barney and Charlie and enjoys long walks with them. Jack is not entirely certain that he as beaten the sense of wanderlust -we sincerely hope he has!
Ellie-Jade Whalley, IFA Administrator
Tel.
0121 285 8528
Email.
elliewhateleywm.co.uk
Ellie joined us as an Office Junior in February 2022. Her previous work experience included working for a Garden & Landscaping company working on their Social Media presence. Prior to that she worked in retail.

She has embarked on a college course, Business Administration level 3 and is hoping that this will be useful in helping her to achieve her longer term goals.

Ellie's mid-term goal is to become an Administrator and eventually an Adviser – at the moment she isn't sure which path she will follow – Mortgage & Protection or Pensions & Investments.

Her hobbies include going for walks with her dog, playing with her rabbits and going shopping.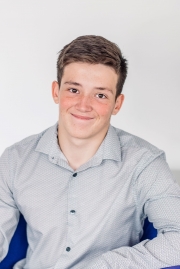 Jack Whateley, Mortgage & Protection Administrator
Tel.
0121 285 8528
Email.
jackwhateleywm.co.uk
Jack is the son of Daisy and nephew of Nicola. He completed his GCSEs in summer 2019 and is attending a local college for further education one day a week studying Business Administration.

Jack works as part of the Mortgage team supporting clients. Outside work Jack trains and competes in Thai Boxing.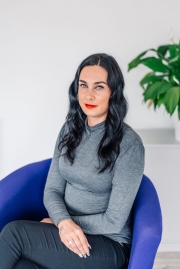 Emma Daly, Accounts Administrator
Tel.
0121 285 8528
Email.
accountswhateleywm.co.uk
Qualifications: Association of Accounting Technicians (AAT) Level 1 and 2

Emma joined Whateley Wealth Management in October 2017, with previous experience in catering and retail.

She is currently the Accounts Administrator and she would like to achieve the level 3 certification.

In her spare time Emma enjoys a range of activities with her son, walking, family time, cocktails, nice food, holidays and away days and cooking. Her little-known talent is making wax melts, she is very creative.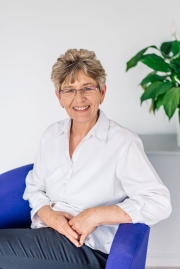 Elaine Mead, Business Project support
Tel.
0121 285 8528
Email.
elainewhateleywm.co.uk
Qualifications: Prince 2 Project Management, BSc (Hons) in Maths & Computing

Elaine joined Whateley Wealth Management in November 2017, initially working with Tony as an Administrator. In June 2018 she moved into a general business support role, making use of the skills acquired working, over the course of 20 years, for global organisations in Business Process design and modelling; sourcing and implementing major, complex, IT systems as well as identifying training needs, developing training materials and delivering training courses.

Bringing in this level of expertise and experience enables Whateley Wealth Management to adapt to change with the minimum of disruption.

Elaine also holds qualifications in a variety of complementary therapies.

In her spare time Elaine enjoys gardening, Ice Skating (claim to fame: Elaine's Ice Dance coach once competed against Torvill and Dean!) and spending time with her grandchildren.

Nicola describes Elaine as her 'secret weapon' that takes ideas to implemented solutions.