A young person's guide to money - five tips for managing your money better
Posted by siteadmin on Wednesday 2nd of December 2020.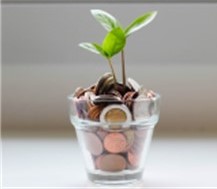 For a young person, managing finances can often seem like a difficult task. However, modern technology has made managing your own money easier than ever.
Here's our five top tips for helping young people to manage money better:  
1. Starting a part-time job
Having a job is an important part of learning how to manage finances. Part-time employment is common for young people, including college and university students, with 54.8% of 16-24 year olds being employed in 2019. Having a job provides young people with their own income and offers that first taste of financial independence.
2. Tracking your finances
In a world of contactless cards and smart pay, it can be difficult to track what you spend, when you spent it and where you spent it. However, there are now many banking and money management apps, which are free to download and very easy to use. Apps such as Go Henry allow young people to track and follow where money comes from and where it was spent. This is a crucial first step in understanding how to manage money independently. Go Henry offers linked accounts where parents can pay money into bank accounts, with both parents and the user being able to track expenditure.
3. Creating a budget
It's important to know what you can and can't afford, to avoid overspending and running out of money, leaving you unable to cover financial obligations. The best way to avoid this is to create a budget. It's important to understand financial responsibilities, such as paying for a phone bill or train pass. By doing this, you know how much money is certain to leave your bank account each month. From here, you can make necessary adjustments to tailor your spending. This ensures that you don't overspend and that you're prepare for any future outgoings. For further advice on how to budget effectively – see our blog on spending and budgeting.
4. Looking to the future
While tracking your current finances is important, it is also key to think about your financial future. As part of your budget, you may decide to place part of your income into a savings account, which can be used at a later date to pay for something such as a car, a holiday or as insurance for those unexpected emergencies. Again, banking apps make it simple to do this. You can easily move money between accounts and move it back again if you need it. However, a secure and appropriate budgeting plan should avoid the need to do this.
For parents with children, a Junior ISA is a great way to set your child up for a fruitful financial future. You can save and invest on behalf of your child, all without being subject to tax, allowing the amount to grow even faster. Read more about if your child is eligible for a Junior ISA from the Money Advice Service.
5. Enjoy your money
Earning money is an exciting part of life. Everyone's first job is memorable, as it gives them their first taste of financial independence. While it can be easy to get bogged down by the financial pressures of phone bills, savings and emergency funds, it is important to enjoy the hard earned money. Savings can go towards holidays with friends, a first car or even a morning coffee. Budgeting and tracking your money should not only be reserved for the everyday expenditure of travel and bills, but for the fun things in life too.
These five tips are in no way a definite way of helping young people to manage their money, but can provide a useful guide for how to kickstart good money habits. It may be helpful for you to consult a financial advisor on how to best approach managing finances for young people.
You can learn more about the basics of finances, such as the importance of saving, how to budget effectively and a simple guide to investments in A young person's guide to money from NMBA.
For more information, or to confidentially talk about your financial future today, get in touch or call 0121 285 8528.
Image source: https://unsplash.com/photos/SoT4-mZhyhE